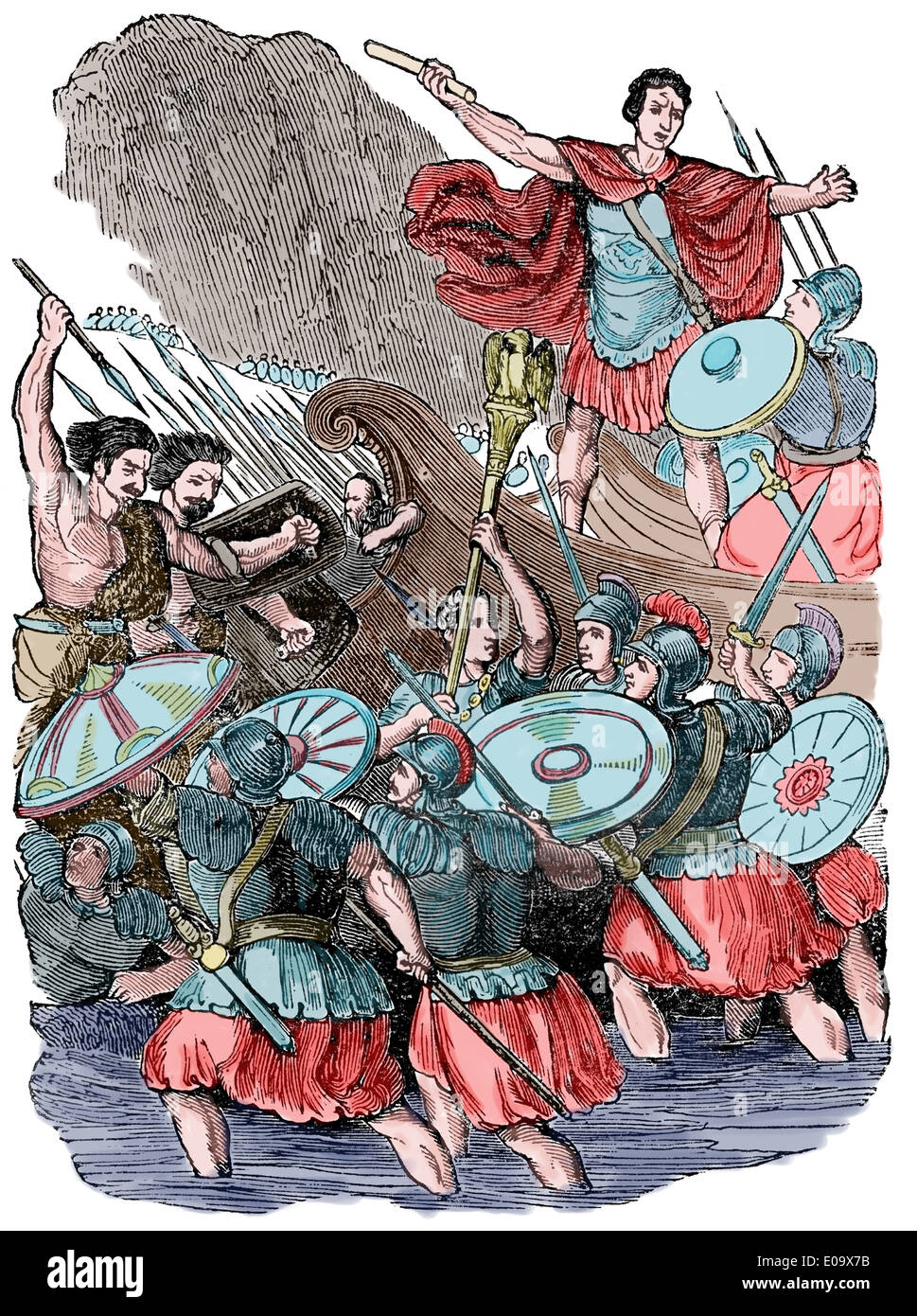 In 55BC, Julius Caesar and his Roman army attempted to conquer Britannia for the very first time.  In 100 words, retell the story.
Add your 100 words as a comment to this post, rather than beginning a new post.
The most imaginative post will be selected by the class to represent the class in Achievement Assembly.