This week's home learning is to research you family tree, just as we did with the Tudors this week.  How far can you go back?  Can anyone beat me with 4 generations of Fosters?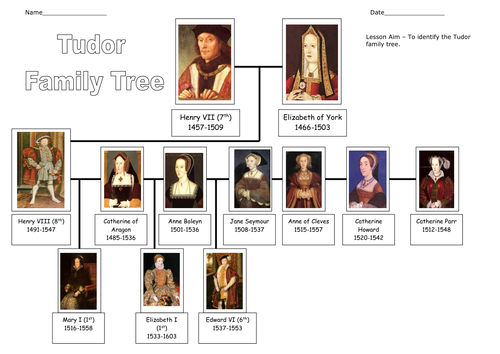 Remember, you are expected to have your home reading record signed twice every week.  This can be either be based on your Guided Reading text or a book of your own choice and could involve reading the text, summarising the main events from your book so far or discussing an element that you find particularly interesting or didn't quite understand with someone else.  Remember to note down any vocabulary which you found challenging or inspiring in your Reading Record so you can try and use it in your writing next week.
Mathletics has activities based on the addition and subtraction of whole numbers which we have been learning about in our maths lesson.  Use your personal log in details to help extend your learning further.
Next week, we will be looking at multiplication.  Which times table are you currently working on?  What strategies are you using to share with the rest of your class?